Anthem Blue Cross
-
Blue Shield of California
-
PacifiCare
-
Health Net
-
Cigna
-
Anthem
-
Aetna
-
BCBS GA
-
Kaiser Permanente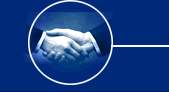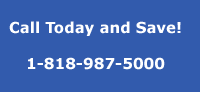 Apply Online
Authorized Agent

Compare & Save
We offer Free Instant Quote online . Compare side-by-side all this carriers instantly !
Our Clients Saved money & time with our variety of plans . We offer most carriers in California .
Find Health Insurance in your Area !
Oleg Skurskiy
Authorized Independent Agent


Tel.: 818-987-5000

Fax : 818-776-9865

Mailing address only :
18375 Ventura Blvd. # 226
Tarzana , CA 91356

To advertise on this web site please Contact Us

Oleg Skurskiy Anthem Blue Cross & BCBSGA Premier Partner Agent in California and Georgia, therefore when you apply through my web site the applications get more attention and are processed quicker.

Looking for timely accurate Insurance leads?

We can get you the auto, home, health, life and long term care insurance leads that you need to succeed!
Copyright © 2005 Oleg Skurskiy Authorized Independent Agent, CA License 0E50389
Blue Cross of California has been serving the health care needs of Californians since 1937. Blue Cross of California, together with its branded affiliates, provides health care services to more than 6.8 million members.
Offering a full continuum of product and coverage options, Blue Cross provides customers with unparalleled choice and flexibility in meeting their health plan needs. These options are continually fine-tuned to enhance access to affordable, quality health care. The Company, with its strong track record for innovation, focuses on progressive products and services designed to improve the health status of all Californians. Unique product offerings available in the individual, small group, large group, senior and Medi-Cal markets include a full range of integrated medical and specialty products.
Blue Shield of California Life & Health Insurance Company Life was formed in 1954 as a wholly owned subsidiary of Blue Shield of California to provide a full range of insurance products for their customers. With 3.3 million members and $7.5 billion in annual revenue, Blue Shield of California is the state's third largest health plan. Founded in 1939 and headquartered in San Francisco, Blue Shield is a not-for-profit corporation with approximately 4,300 employees and more than 20 offices throughout California.


Blue Shield of California Life & Health Insurance Company Life has grown by offering competitive insurance products including Group Term Life, Accidental Death & Dismemberment, Blue Shield of California Life & Health Insurance Company Life Vision Plan, Stop Loss and Exec-U-Med medical reimbursement plans in tandem with Blue Shield of California health plans or on a stand-alone basis . In the early 1980s, introduced their Short-Term Health products. The Option One and Option Twelve plans remain one of the leading products of their kind in California
Anthem Blue Cross and Blue Shield (Colorado)

Anthem, Inc. is an Indiana-domiciled publicly traded company that, through its subsidiary companies, provides health care benefits to more than 11.5 million people. Anthem is the fifth largest publicly traded health benefits company in the United States and an independent licensee of the Blue Cross and Blue Shield Association .Anthem is the Blue Cross and Blue Shield licensee for Indiana, Kentucky, Ohio, Connecticut, New Hampshire, Colorado, Nevada, Maine and Virginia, excluding the immediate suburbs of Washington, D.C.
ACAMPO 95220
ACTON 93510
ADELAIDE 93446
ADELANTO 92301
ADIN 96006
AGUA DULCE 91350
AGUANGA 92536
AHWAHNEE 93601
ALAMO 94507
ALBANY 94706
ALBION 95410
ALHAMBRA 91801
ALHAMBRA 91803
ALISO VIEJO 92656
ALLEGHANY 95910
ALPINE 91901
ALTA 95701
ALTA LOMA 91701
ALTA LOMA 91737
ALTADENA 91001
ALTURAS 96101
ALVISO 95002
AMBOY 92304
AMERICAN CANYON 94589
ANAHEIM 92801
ANAHEIM 92802
ANAHEIM 92804 - 92808
ANDERSON 96007
ANGELS CAMP 95222
ANGELUS OAKS 92305
ANGWIN 94508
ANNAPOLIS 95412
ANTIOCH 94509
ANZA 92539
APPLE VALLEY 92307-92308
APPLEGATE 95703
APTOS 95003
ARBUCKLE 95912
ARCADIA 91006
ARCADIA 91007
ARGUS 93562
ARLETA 91331
ARMONA 93202
AROMAS 95004
ARVIN 93203
ATASCADERO 93422
ATHERTON 94027
ATWATER 95301
AUBERRY 93602
AUBURN 95603
AVALON 90704
AVENAL 93204
AZUSA 91702
BAKER 92309
BAKERSFIELD 93301
BAKERSFIELD 93304
BAKERSFIELD 93306 - 93309
BALLARD 93463
BALLICO 95303
BANGOR 95914
BANNING 92220
BARDSDALE 93015
BARSTOW 92311
BASS LAKE 93604
BASSETT 91746
BAYSIDE 95524
BEAR VALLEY 95223
BEAUMONT 92223
BELDEN 95915
BELL GARDENS 90201
BELLA VISTA 96008
BELLFLOWER 90706
BELMONT 94002
BELVEDERE 94920
BEN LOMOND 95005
BENICIA 94510
BENTON 93512
BERKELEY 94702 - 94705
BERKELEY 94709
BERKELEY 94710
BERRY CREEK 95916
BEVERLY HILLS 90210
BEVERLY HILLS 90211
BEVERLY HILLS 90212
BIG BAR 96010
BIG BEAR CITY 92314
BIG PINE 93513
BIG RIVER 92242
BIG SUR 93920
BIGGS 95917
BIRDS LANDING 94512
BLOOMINGTON 92316
BLUE LAKE 95525
BLYTHE 92272
BODEGA 94922
BODEGA BAY 94923
BODFISH 93205
BOLINAS 94924
BONITA 91902
BONSALL 92003
BOONVILLE 95415
BORON 93516
BORREGO SPRINGS 92004
BOULDER CREEK 95006
BOULEVARD 91905
BRADBURY 91010
BRADLEY 93426
BRANSCOMB 95417
BRAWLEY 92227
BREA 92621
BRENTWOOD 94513
BRIDGEPORT 93517
BRISBANE 94005
BROOKS 95606
BROWNS VALLE 95918
BROWNSVILLE 95919
BRYTE 95605
BUELLTON 93427
BUENA PARK 90620
BUENA PARK 90621
BURBANK 91501
BURBANK 91502
BURBANK 91504 - 91506
BURNEY 96013
BURNT RANCH 95527
BUTTE CITY 95920
BUTTE MEADOWS 95942
BUTTONWILLOW 93206
BYRON 94514
CABAZON 92230
CALABASAS 91302
CALEXICO 92231
CALIFORNIA 93505
CALIFORNIA HOT S 93207
CALIFORNIA STATE 91330
CALIFORNIA VALLE 93453
CALIMESA 92320
CALIPATRIA 92233
CALISTOGA 94515
CALLAHAN 96014
CALPINE 96124
CALWA 93725
CAMARILLO 93010
CAMARILLO 93012
CAMBRIA 93428
CAMERON PARK 95682
CAMINO 95709
CAMPBELL 95008
CAMPO 91906
CAMPTONVILLE 95922
CANBY 96015
CANOGA PARK 91303
CANOGA PARK 91304
CANTIL 93519
CANTUA CREEK 93608
CANYON COUNTRY 91351
CANYON LAKE 92587
CANYONDAM 95923
CAPAY 95607
CAPISTRANO BEACH 92624
CAPITOLA 95010
CARDIFF BY THE S 92007
CARLOTTA 95528
CARLSBAD 92008
CARLSBAD 92009
CARMEL 93923
CARMEL VALLEY 93924
CARMICHAEL 95608
CARNELIAN BAY 96140
CARPINTERIA 93013
CARSON 90745
CARSON 90746
CARSON 90810
CARUTHERS 93609
CASPAR 95420
CASSEL 96016
CASTAIC 91384
CASTRO VALLEY 94546,94552
CASTROVILLE 95012
CATHEDRAL 92234
CATHEYS VAL. 95306
CAYUCOS 93430
CAZADERO 95421
CEDARVILLE 96104
CERES 95307
CERRITOS 90623
CERRITOS 90701
CHATSWORTH 91311
CHESTER 96020
CHICO 95928
CHILCOOT 96105
CHINA LAKE NWC 93555
CHINESE CAMP 95309
CHINO 91710
CHINO HILLS 91709
CHIRIACO SUMMIT 92201
CHOLAME 93431
CHOWCHILLA 93610
CHUALAR 93925
CHULA VISTA 91910
CHULA VISTA 91911
CHULA VISTA 91913 - 91915
CITRUS HEIGHTS 95610
CITRUS HEIGHTS 95621
COMMERCE 90040
CIVIC CENTER 94903
CLAREMONT 91711
CLARKSBURG 95612
CLAYTON 94517
CLEARLAKE 95422
CLEARLAKE OAKS 95423
CLIO 96106
CLOVERDALE 95425
CLOVIS 93612
COACHELLA 92236
COALINGA 93210
COARSEGOLD 93614
COAST GUARD ISLA 94501
COHASSET 95926
COLD SPRINGS 95335
COLE 90046
COLEVILLE 96107
COLLEGE HEIGHTS 93305
COLMA 94014
COLUMBIA 95310
COLUSA 95932
COMPTCHE 95427
CONCORD 94518
CONCORD 94519
CONCORD 94520
CONCORD 94521
COOL 95614
COPPEROPOLIS 95228
CORCORAN 93212
CORNING 96021
CORONA 91719
CORONA 91720
CORONA DEL MAR 92625
CORONADO 92118
CORTE MADERA 94925
COSTA MESA 92626
COSTA MESA 92627
COSTA MESA 92628
COTATI 94931
COTO DE CAZA 92679
COTTONWOOD 96022
COULTERVILLE 95311
COURTLAND 95615
COVELO 95428
COVINA 91722
COVINA 91723
COVINA 91724
COWAN HEIGHTS 92705
COYOTE 95013
CRESCENT CITY 95531
CRESCENT MILLS 95934
CRESTON 93432
CROCKETT 94525
CROMBERG 96103
CROWLEY LAKE 93546
CROWS LANDING 95313
CRYSTALAIRE 93544
CULVER CITY 90230
CULVER CITY 90232
CUTLER 93615
CUYAMA 93214
CYPRESS 90630
DAGGETT 92327
DALY CITY 94015
DANVILLE 94526
DAVENPORT 95017
DAVIS 95616
DAVIS CREEK 96108
DEATH VALLEY 92328
DEL MAR 92014
DEL REY 93616
DEL REY OAKS 93940
DELANO 93215
DELHI 95315
DENAIR 95316
DESCANSO 91916
DESERT HOT SPRIN 92240
DI GIORGIO 93217
DIABLO 94528
DIAMOND BAR 91765
DIAMOND BAR 91789
DIAMOND SPRINGS 95619
DINUBA 93618
DOBBINS 95935
DOS PALOS 93620
DOS RIOS 95429
DOUGLAS CITY 96024
DOWNEY 90240 - 90242
DOWNIEVILLE 95936
DOYLE 96109
DUBLIN 94568
DULZURA 91917
DUNLAP 93621
DUNNIGAN 95937
DUNSMUIR 96025
DURHAM 95938
DUTCH FLAT 95714
EAGLE MOUNTAIN 92239
EARLIMART 93219
EAST HIGHLAND 92346
EAST LOS ANGELES 90022
EAST PALO ALTO 94303
EAST RANCHO DOMI 90221
EASTON 93706
ECHO LAKE 95721
EDGEWOOD 96094
EL CAJON 92019 - 92021
EL CENTRO 92243
EL CERRITO 94530
EL DORADO HILLS 95630
EL MONTE 91731
EL MONTE 91732
EL SEGUNDO 90245
ELIZABETH LAKE 93532
ELK 95432
ELK CREEK 95939
ELK GROVE 95624
ELK GROVE 95758
ELVERTA 95626
EMERYVILLE 94608
EMIGRANT GAP 95715
ENCINITAS 92024
ENCINO 91316
ENCINO 91436
ESCALON 95320
ESCONDIDO 92025 - 92027
ESCONDIDO 92027 - 92029
ESPARTO 95627
ESSEX 92332
ETIWANDA 91739
EUREKA 95501
EXETER 93221
FAIR OAKS 95628
FAIRFAX 94930
FAIRFIELD 94533
FALL RIVER MILLS 96028
FALLBROOK 92028
FARMERSVILLE 93223
FARMINGTON 95230
FELICITY 92283
FELLOWS 93224
FELTON 95018
FERNDALE 95536
FIDDLETOWN 95629
FIG GARDEN VILLA 93704
FIREBAUGH 93622
FISH CAMP 93623
FLINTRIDGE 91011
FLORISTON 96111
FONTANA 92335
FONTANA 92336
FOOTHILL RANCH 92610
FORBESTOWN 95941
FOREST FALLS 92339
FOREST KNOLLS 94933
FORESTHILL 95631
FORESTVILLE 95436
FORKS OF SALMON 96031
FORT BIDWELL 96112
FORT BRAGG 95437
FORT IRWIN 92310
FORT JONES 96032
FORT ORD 93941
FORTUNA 95540
FOSTER 94404
FOUNTAIN VALLEY 92708
FOWLER 93625
FRAZIER PARK 93225
FREEDOM 95019
FREESTONE 95472
FREMONT 94536 - 94539
FREMONT 94555
FRENCH CAMP 95231
FRENCH GULCH 96033
FRESNO 93701 - 93711
FRESNO 93720 - 93723
FRESNO 93726 - 93728
FRIANT 93626
FULLERTON 92631 - 92632
FULLERTON 92633 - 92635
FULTON 95439
GALT 95632
GARDEN GROVE 92640 - 92641
GARDEN GROVE 92643 - 92645
GARDEN VALLEY 95633
GARDENA 90247
GARDENA 90248
GARDENA 90249
GASQUET 95543
GAZELLE 96034
GEORGE AFB 92394
GEORGETOWN 95634
GERBER 96035
GEYSERVILLE 95441
GIANT FOREST 93262
GILMAN HOT SPRIN 92583
GILROY 95020
GLEN ELLEN 95442
GLENCOE 95232

GLENDALE 91201-91209
GLENDORA 91740
GLENHAVEN 95443
GLENN 95943
GLENNVILLE 93226
GOLD RIVER 95670
GOLD RUN 95717
GOLETA 93117
GONZALES 93926
GOODYEARS BAR 95944
GORMAN 93243
GRANADA HILLS 91344
GRAND TERRACE 92324
GRASS VALLEY 95945
GRASS V. 95949
GRATON 95444
GREENACRES 93312
GREENFIELD 93927
GREENVILLE 95947
GREENWOOD 95635
GRENADA 96038
GRIDLEY 95948
GRIZZLY FLATS 95636
GROVELAND 95321
GROVER BEACH 93433
GUADALUPE 93434
GUALALA 95445
GUERNEVILLE 95446
GUINDA 95637
GUSTINE 95322
HACIENDA HEIGHTS 91745
HALCYON 93420
HALF MOON BAY 94019
HANFORD 93230
HAPPY CAMP 96039
HARBOR CITY 90710
HAT CREEK 96040
HAVILAH 93518
HAWAIIAN GARDENS 90716
HAYFORK 96041
HAYWARD 94541
HAYWARD 94542
HAYWARD 94544
HAYWARD 94545
HAZARD 90063
HEALDSBURG 95448
HEBER 92249
HELENA 96048
HELENDALE 92342
HELM 93627
HEMET 92543
HEMET 92544
HEMET 92545
HERALD 95638
HERCULES 94547
HERLONG 96113
HERMOSA BEACH 90254
HESPERIA 92345
HI VISTA 93535
HICKMAN 95323
HILLSBOROUGH 94010
HILMAR 95324
HINKLEY 92347
HOLLISTER 95023
HOLLY PARK 90250
HOLTVILLE 92250
HOMELAND 92548
HOMEWOOD 96141
HOOPA 95546
HOPE VALLEY 96120
HOPLAND 95449
HORNBROOK 96044
HORNITOS 95325
HORSE CREEK 96045
HUGHSON 95326
HUNTINGTON BEACH 92646
HUNTINGTON BEACH 92647
HUNTINGTON BEACH 92648
HUNTINGTON BEACH 92649
HUNTINGTON PARK 90255
HURON 93234
HYDESVILLE 95547
IDYLLWILD 92549
IGO 96047
IMPERIAL 92251
IMPERIAL BEACH 91932
INDEPENDENCE 93526
INDIAN WELLS 92210
INDUSTRY 91744
INGLEWOOD 90301
INGLEWOOD 90302
INGLEWOOD 90303
INGLEWOOD 90305
INVERNESS 94937
IONE 95640
IOWA HILL 95713
IRVINE 92714
IRVINE 92715
IRVINE 92718
IRVINE 92720
IRWINDALE 91706
ISLETON 95641
IVANHOE 93235
JACKSON 95642
JACUMBA 91934
JAMESTOWN 95327
JAMUL 91935
JANESVILLE 96114
JENNER 95450
JOHANNESBURG 93528
JOSHUA TREE 92252
JULIAN 92036
JUNE LAKE 93529
JUNIPER HILLS 93543
JUNIPER HILLS 93553
KEENE 93531
KELSEY 95643
KELSEYVILLE 95451
KELSO 92351
KENSINGTON 94707
KENSINGTON 94708
KENTFIELD 94904
KENWOOD 95452
KERMAN 93630
KERNVILLE 93238
KETTLEMAN CITY 93239
KING CITY 93930
KINGS BEACH 96143
KINGS CANYON NAT 93633
KINGSBURG 93631
KLAMATH 95548
KLAMATH RIVER 96050
KNEELAND 95549
KNIGHTS FERRY 95361
KNIGHTS LANDING 95645
KNIGHTSEN 94548
KORBEL 95550
KYBURZ 95720
LA CRESCENTA 91214
LA GRANGE 95329
LA HABRA HEIGHTS 90631
LA HONDA 94020
LA JOLLA 92037
LA MESA 91941
LA MESA 91942
LA MIRADA 90638
LA PORTE 95981
LA QUINTA 92253
LA SELVA BEACH 95076
LA VERNE 91750
LADERA 94028
LAFAYETTE 94549
LAGUNA HILLS 92653
LAGUNA NIGUEL 92651
LAGUNA NIGUEL 92677
LAGUNITAS 94938
LAKE CITY 96115
LAKE ELSINORE 92530
LAKE ELSINORE 92532
LAKE FOREST 92630
LAKE LOS ANGELES 93550
LAKEHEAD 96051
LAKEPORT 95453
LAKESIDE 92040
LAKEVIEW 92567
LAKEWOOD 90712
LAKEWOOD 90713
LAKEWOOD 90715
LAMONT 93241
LANCASTER 93534
LARKSPUR 94939
LATHROP 95330
LATON 93242
LAWNDALE 90260
LAYTONVILLE 95454
LE GRAND 95333
LEE VINING 93541
LEMON GROVE 91945
LEMONCOVE 93244
LEMOORE NAVAL ARF 93245
LENNOX 90304
LEONA VALLE 93551
LEWISTON 96052
LIBERTY FARMS 95620
LINCOLN 95648
LINDEN 95236
LINDSAY 93247
LITCHFIELD 96117
LITTLERIVER 95456
LIVE OAK 95953
LIVERMORE 94550
LIVINGSTON 95334
LOCKEFORD 95237
LOCKWOOD 93932
LODI 95240
LODI 95242
LOLETA 95551
LOMA LINDA 92354
LOMA MAR 94021
LOMPOC 93436
LOMPOC 93437
LONE PINE 93545
LONG BEACH 90802 - 90808
LONG BEACH 90813 - 90815
LONG BEACH 90822
LOOMIS 95650
LOS ALTOS 94022
LOS ALTOS 94024
LOS ANGELES 90001 -90068
LOS ANGELES 90071
LOS ANGELES 90077
LOS GATOS 95030
LOST HILLS 93249
LOST LAKE 92225
LOTUS 95651
LOWER LAKE 95457
LOYALTON 96118
LUCERNE 95458
LUCERNE VALLEY 92356
LUDLOW 92338
LYNWOOD 90262
LYTLE CREEK 92358
MACDOEL 96058
MAD RIVER 95552
MADERA 93637
MADERA 93638
MADISON 95653
MAGALIA 95954
MALIBU 90265
MANCHESTER 95459
MANHATTAN BEACH 90266
MANTECA 95336
MANTON 96059
MARE ISLAND 94592
MARICOPA 93252
MARINA 93933
MARINA DEL REY 90292
MARINE CORP BASE 92055
MARIPOSA 95338
MARSHALL 94940
MARYSVILLE 95901
MATHER AFB 95655
MAXWELL 95955
MAYWOOD 90270
MC FARLAND 93250
MC KINLEYVILLE 95521
MC KITTRICK 93251
MCARTHUR 96056
MCCLELLAN AFB 95652
MCCLOUD 96057
MEAD V. 92570
MEADOW V. 95956
MEADOW VISTA 95722
MENDOCINO 95460
MENDOTA 93640
MENIFEE 92584
MENTONE 92359
MERCED 95348
MERIDIAN 95957
MI WUK VILLAGE 95346
MIDDLETOWN 95461
MIDPINES 95345
MIDWAY CITY 92655
MILFORD 96121
MILL VALLEY 94941
MILLBRAE 94030
MILLVILLE 96062
MILPITAS 95035
MINERAL 96063
MIRA LOMA 91752
MIRAMONTE 93641
MISSION HILLS 91345
MISSION VIEJO 92675
MISSION VIEJO 92691
MISSION VIEJO 92692
MISSION VIEJO 92676
MODESTO 95350
MODESTO 95351
MODESTO 95354 -95356
MOFFETT FIELD 94035
MOJAVE 93501
MOKELUMNE HILL 95245
MONARCH BAY 92629
MONROVIA 91016
MONTAGUE 96064
MONTCLAIR 91763
MONTE SERENO 95030
MONTE VISTA 95014
MONTEBELLO 90640
MONTECITO 93108
MONTEREY PARK 91754
MONTGOMERY CREEK 96065
MONTROSE 91020
MOORPARK 93021
MORAGA 94556
MORENO VALLEY 92553
MORENO 92555
MORENO 92557
MORGAN HILL 95037
MORONGO V. 92256
MORRO BAY 93442
MOSS BEACH 94038
MOUNT HAMILTON 95140
MOUNT SHASTA 96067
MOUNTAIN CENTER 92561
MOUNTAIN MESA 93240
MOUNTAIN RANCH 95246
MOUNTAIN VIEW 94040 - 94043
MOUNT BALDY 91759
MURPHYS 95247
MURRIETA 92562
MURRIETA 92563
MUSCOY 92405
MYERS FLAT 95554
NAPA 94559
NATIONAL CITY 91950
NEEDLES 92363
NEVADA CITY 95959
NEW CUYAMA 93254
NEWARK 94560
NEWBERRY SPRINGS 92365
NEWBURY PARK 91320
NEWCASTLE 95658
NEWHALL 91321
NEWHALL 91381
NEWMAN 95360
NEWPORT BEACH 92657
NEWPORT 92660
NEWPORT 92661- 92662
NEWPORT 92663
NICASIO 94946
NICE 95464
NILAND 92257
NIPOMO 93444
NIPTON 92364
NORCO 91760
NORDEN 95724
NORTH EDWARDS 93523
NORTH FORK 93643
NORTH HIGHLANDS 95660
NORTH HILLS 91343
NORTH HOLLYWOOD 91601
NORTH HOLLYWOOD 91605 - 91606
NORTH SAN JUAN 95960
NORTHRIDGE 91324
NORTHRIDGE 91325
NORWALK 90650
NOVATO 94945
NOVATO 94947
NOVATO 94949
O NEALS 93645
OAK PARK 91301
OAK RUN 96069
OAK VIEW 93022
OAKHURST 93644
OAKLAND 94601 - 94613
OAKLAND 94619 - 94621
OAKLEY 94561
OCCIDENTAL 95465
OCEANO 93445
OCEANSIDE 92054 - 92056
OCEANSIDE 92057
OJAI 93023
OLD STATION 96071
OLIVEHURST 95961
ONTARIO 91761, 91762
ONTARIO 91764
ONYX 93255
ORANGE 92665 - 92668
ORANGE 92669
ORANGE COVE 93646
ORANGEVALE 95662
ORCUTT 93455
OREGON HOUSE 95962
ORICK 95555
ORINDA 94563
ORLAND 95963
ORLEANS 95556
ORO GRANDE 92368
OROSI 93647
OROVILLE 95966
OXNARD 93030
OXNARD 93033
OXNARD 93035
PACHECO 94553
PACIFIC GROVE 93950
PACIFIC HOUSE 95726
PACIFIC PALISADE 90272
PACIFICA 94044
PAICINES 95043
PALA 92059
PALERMO 95968
PALM CITY 92260
PALM SPRINGS 92262
PALM SPRINGS 92264
PALO ALTO 94301 - 94305
PALO ALTO 94306
PALO CEDRO 96073
PALOS VERDES ESTATES 90274
PANORAMA CITY 91402
PARADISE 95969
PARAMOUNT 90723
PARKER DAM 92267
PARKFIELD 93451
PARLIER 93648
PASADENA 91101
PASADENA 91103 - 91106
PASADENA 91106 - 91107
PATTERSON 95363
PAUMA VALLEY 92061
PAYNES CREEK 96075
PEARSONVILLE 93527
PEBBLE BEACH 93953
PENINSULA VILLAG 96137
PENN VALLEY 95946
PENNGROVE 94951
PENRYN 95663
PERRIS 92571
PESCADERO 94060
PETALUMA 94952
PETALUMA 94954
PETROLIA 95558
PHELAN 92371
PHILLIPS RANCH 91766
PHILO 95466
PICO RIVERA 90660
PIEDMONT 94611
PIEDMONT 94618
PILOT HILL 95664
PINE GROVE 95665
PINE VALLEY 91962
PINECREST 95364
PINEDALE 93650
PINOLE 94564
PINON HILLS 92372
PIONEER 95666
PIXLEY 93256
PLACENTIA 92670
PLACERVILLE 95667
PLAYA DEL REY 90293
PLEASANT GROVE 95668
PLEASANT HILL 94523
PLEASANTON 94566
PLEASANTON 94588
PLYMOUTH 95669
POINT ARENA 95468
POINT MUGU NAWC 93042
POINT REYES STAT 94956
POMONA 91767
POMONA 91768
POND 93280
POPE VALLEY 94567
PORT COSTA 94569
PORT HUENEME 93041
PORT HUENEME CBC 93043
PORTER RANCH 91326
PORTERVILLE 93257
PORTOLA 96122
POSEY 93260
POTRERO 91963
POTTER VAL 95469
POWAY 92064
PRATHER 93651
PRINCETON 95970
PRUNEDALE 93907
PULGA 95965
QUARTZ HILL 93536
QUINCY 95971
RACKERBY 95972
RAISIN 93652
RAMONA 92065
RANCHITA 92066
RANCHO CORDOVA 95742
RANCHO CUCAMONGA 91730
RANCHO DOMINGUEZ 90220
RANCHO MIRAGE 92270
RANCHO MURIETA 95683
RANCHO PALOS VER 90717
RANCHO PALOS VER 90732
RANCHO SANTA MAR 92688
RANDSBURG 93554
RAVENDALE 96123
RAYMOND 93653
RED BLUFF 96080
RED TOP 95340
REDCREST 95569
REDDING 96001
REDDING 96002
REDDING 96003
REDLANDS 92373
REDLANDS 92374
REDONDO BEACH 90277
REDONDO BEACH 90278
REDWAY 95560
REDWOOD CITY 94061
REDWOOD CITY 94063
REDWOOD CITY 94065
REDWOOD VALLEY 95470
REEDLEY 93654
RESCUE 95672
RESEDA 91335
RIALTO 92376
RICHMOND 94801
RICHMOND 94804
RICHMOND 94805
RIO DELL 95562
RIO LINDA 95673
RIO OSO 95674
RIO VISTA 94571
RIPON 95366
RIVERBANK 95367
RIVERDALE 93656
RIVERSIDE 92501
RIVERSIDE 92503 -92508
ROCKLIN 95677
RODEO 94572
ROHNERT PARK 94928
ROMOLAND 92585
ROSEMEAD 91770
ROSEVILLE 95661
ROSEVILLE 95678
ROSEWOOD 90222
ROSSMOOR 90720
ROUGH AND READY 95975
ROWLAND HEIGHTS 91748
RUBIDOUX 92509
RUMSEY 95679
RUSSIAN RIVER 94401
RUSSIAN RIVER MD 95462
RUTH 95526
SACRAMENTO 95814 - 95835
SACRAMENTO 95841-95842
SACRAMENTO 95864
SAINT HELENA 94574
SALIDA 95368
SALINAS 93901
SALINAS 93905
SALINAS 93906
SALINAS 93908
SALTON CITY 92274
SALYER 95563
SAMOA 95564
SAN BERNARDINO 92401,92404
SAN BERNARDINO 92405
SAN BERNARDINO 92406
SAN BERNARDINO 92407 - 92411
SAN BUENA VENTURA 93001 - 93004
SAN CLEMENTE 92672
SAN DIEGO 92101 - 920139
SAN DIEGO 92145, 92154
SAN DIEGO 92155
SAN FERNANDO 91340, 94102 - 94118
SAN FRANCISCO 94121 - 94127
SAN FRANCISCO 94129 - 94133
SAN FRANCISCO 94134
SAN GABRIEL 91775, 91776
SAN GERONIMO 94963
SAN JOSE 95110 - 95139
SAN JOSE 95141, 95148
SAN LEANDRO 94577 - 94579
SAN LUIS OBISPO 93401
SAN LUIS OBISPO 93405
SAN MARCOS 92069
SAND CITY 93955
SANGER 93657
SANTA ANA 92701
SANTA ANA 92703
SANTA ANA 92704
SANTA ANA 92706
SANTA ANA HEIGHT 92707
SANTA BARBARA 93101
SANTA BARBARA 93103- 93105
SANTA BARBARA 93109-93111
SANTA CLARA 95050- 95051
SANTA CLARA 95054
SANTA CRUZ 95062
SANTA CRUZ 95064
SANTA CRUZ 95065
SANTA FE SPRINGS 90670
SANTA MONICA 90401
SANTA MONICA 90402
SANTA MONICA 90403
SANTA MONICA 90404
SANTA MONICA 90405
SANTA PAULA 93060
SANTA ROSA 95401
SANTA ROSA 95403-95405
SANTA ROSA 95407
SANTA ROSA 95409
SANTEE 92071
SARATOGA 95070
SAUSALITO 94965
SAWYERS BAR 96027
SCOTIA 95565
SCOTT BAR 96085
SCOTTS VALLEY 95060
SCOTTS VALLEY 95066
SEAL BEACH 90740
SEAL BEACH
SEIAD VALLEY 96086
SELMA 93662
SHADOW HILLS 91040
SHAFTER 93263
SHANDON 93461
SHASTA 96087
SHASTA LAKE 96019
SHAVER LAKE 93664
SHELL BEACH 93449
SHERIDAN 95681
SHERMAN OAKS 91403
SHERMAN OAKS 91423
SHINGLETOWN 96088
SHORE ACRES 94565
SHOSHONE 92384
SIERRA CITY 96125
SIERRA MADRE 91024
SIERRAVILLE 96126
SIGNAL HILL 90804
SIGNAL HILL 90806
SIGNAL HILL 90807
SIMI VALLEY 93065
SMARTVILLE 95977
SMITH RIVER 95567
SNELLING 95369
SODA SPRINGS 95728
SOLANA BEACH 92075
SOLEDAD 93960
SOMERSET 95684
SOMES BAR 95568
SOMIS 93066
SONOMA 95476
SONORA 95370
SOQUEL 95073
SOULSBYVILLE 95372
SOUTH EL MONTE 91733
SOUTH GATE 90280
SOUTH LAKE TAHOE 96150
SOUTH PASADENA 91030
SOUTH SAN FRANCISCO 94080
SPANISH FLAT 94558
SPRING VALLEY 91977
SPRING V. 91978
SPRING V. 92392
SPRINGVILLE 93265
SQUAW V. 93675
STANDISH 96128
STANFORD 94305
STANTON 90680
STEVINSON 95374
STINSON BEACH 94970
STOCKTON 95202 - 95207
STOCKTON 95209 - 95212
STOCKTON 95215
STOCKTON 95219
STONYFORD 95979
STRATFORD 93266
STRATHMORE 93267
STUDIO CITY 91604
SUISUN CITY 94585
SUMMERLAND 93067
SUN CITY 92586
SUN VALLEY 91352
SUNNYVALE 94086
SUNNYVALE 94087
SUNNYVALE 94089
SUNOL 94586
SUSANVILLE 96130
SUTTER 95982
SUTTER CREEK 95685
SYLMAR 91342
TAFT 93268
TAHOE CITY 96145
TAHOE VISTA 96148
TAHOMA 96142
TARZANA 91356
TAYLORSVILLE 95983
TECATE 91980
TECOPA 92389
TEMECULA 92590
TEMECULA 92591
TEMECULA 92592
TEMPLE CITY 91780
TEMPLETON 93465
TERMO 96132
TERRA BELLA 93270
THE SEA RANCH 95497
THOUSAND OAKS 91360
THOUSAND PALMS 92276
THREE RIVERS 93271
TIPTON 93272
TOLLHOUSE 93667
TOLUCA LAKE 91602
TOMS PLACE 93514
TOPANGA 90290
TOPAZ 96133
TORRANCE 90501 - 90503
TORRANCE 90504
TORRANCE 90505
TORRANCE 90506
TRACY 95376
TRANQUILLITY 93668
TRAVIS AFB 94535
TRINITY CENTER 96091
TROWBRIDGE 95659
TRUCKEE 96161
TRUCKEE 96162
TUJUNGA 91042
TULARE 93274
TULELAKE 96134
TUOLUMNE 95379
TUPMAN 93276
TURLOCK 95380
TUSTIN 92680
TWAIN 95984
TWAIN HARTE 95383
TWENTYNINE PALMS 92277
TWIN BRIDGES 95735
UKIAH 95482
UNION CITY 94587
UNIV OF THE PACI 95211
UPLAND 91786
UPPER LAKE 95485
VACAVILLE 95687
VACAVILLE 95688
VALENCIA 91354
VALENCIA 91355
VALLECITO 95251
VALLEJO 94590
VALLEJO 94591
VALLEY CENTER 92082
VALLEY FORD 94972
VALLEY SPRINGS 95252
VALLEY VILLAGE 91607
VALYERMO 93563
VAN NUYS 91401 - 91405
VAN NUYS 91406 - 91411
VENICE 90291
VERNON 90058
VIDAL 92280
VILLA PARK 92667
VINTON 96135
VISALIA 93277
VISALIA 93291
VISTA 92083
VISTA 92084
VOLCANO 95689
WALNUT CREEK 94595 - 94598
WALNUT GROVE 95690
WARNER SPRINGS 92086
WATERFORD 95386
WEAVERVILLE 96093
WELDON 93283
WENDEL 96136
WEST COVINA 91790
WEST COVINA 91791
WEST COVINA 91792
WEST HILLS 91307
WEST HOLLYWOOD 90069
WEST MENLO PARK 94025
WEST POINT 95255
WEST SACRAMENTO 95691
WESTHAVEN 95570
WESTLAKE VILLAGE 91361
WESTLAKE VILLAGE 91362
WESTMINSTER 92683
WESTMORLAND 92281
WESTPORT 95488
WHEATLAND 95692
WHITE WATER 92282
WHITMORE 96096
WHITTIER 90601 - 90603
WHITTIER 90604
WHITTIER 90605
WILDOMAR 92595
WILDWOOD 96076
WILLIAMS 95987
WILLITS 95490
WILLOW CREEK 95573
WILLOW SPRINGS 93560
WILLOWS 95988
WILMINGTON 90744
WILSEYVILLE 95257
WILTON 95693
WINCHESTER 92596
WINDSOR 95492
WINNETKA 91306
WINTERS 95694
WINTON 95388
WISHON 93669
WITTER SPRINGS 95493
WOFFORD HEIGHTS 93285
WOODACRE 94973
WOODBRIDGE 95258
WOODLAKE 93286
WOODLAND 95695
WOODLAND HILLS 91364
WOODLAND HILLS 91367
WOODSIDE 94062
WOODY 93287
WRIGHTWOOD 92397
YORBA LINDA 92686
YORBA LINDA 92687
YORKVILLE 95494
YOUNTVILLE 94599
YREKA 96097
YUBA CITY 95991
YUBA CITY 95993
YUCAIPA 92399
YUCCA 92284
ZAMORA 95698
Los Angeles bluecrossca 91356 90046 ppo vs hmo